Today was a long, but good day. We left the house at 7:00 AM and returned about 8:30 PM. Chrissy and Norm's youngest grandson is a month old and they haven't yet been able to see him, so today we made the three-hour drive and got to visit their daughter, son-in-law, and the grandkids--three under the age of two-and-a-half!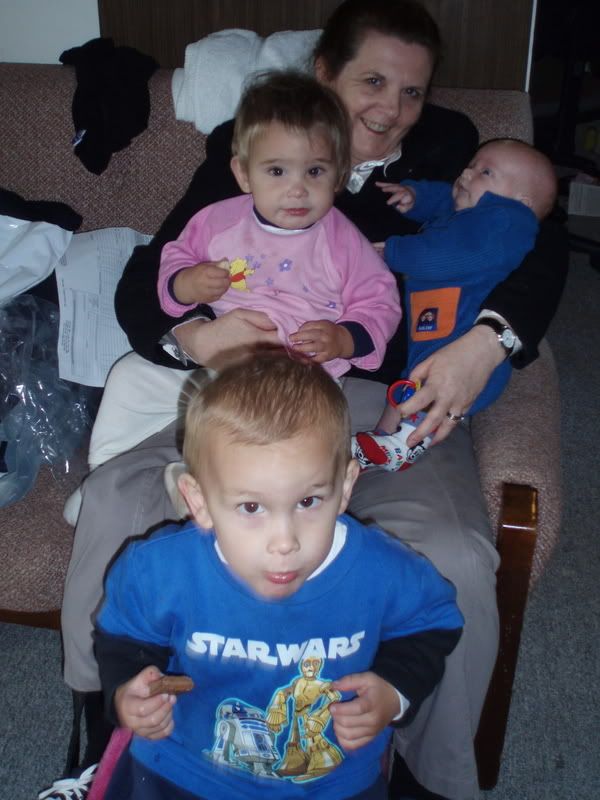 I got to hold baby Dylan most of the time we were there, and played peek-a-boo with the older two. :-D And their dad taught me how to do a Tim Tam Slam--haha. A Tim Tam is two chocolate biscuits with chocolate filling, dipped in a chocolate coating (with that much chocolate, obviously they are yummy!). To do a slam, one bites off a small bit of opposite diagonal corners, then dips one bitten end in hot chocolate while sucking on the other end. As soon as you get a bit of moisture through the cookie, you have to quickly stick the whole--now soggy and melted--thing in your mouth before it disintegrates into your drink. LOL!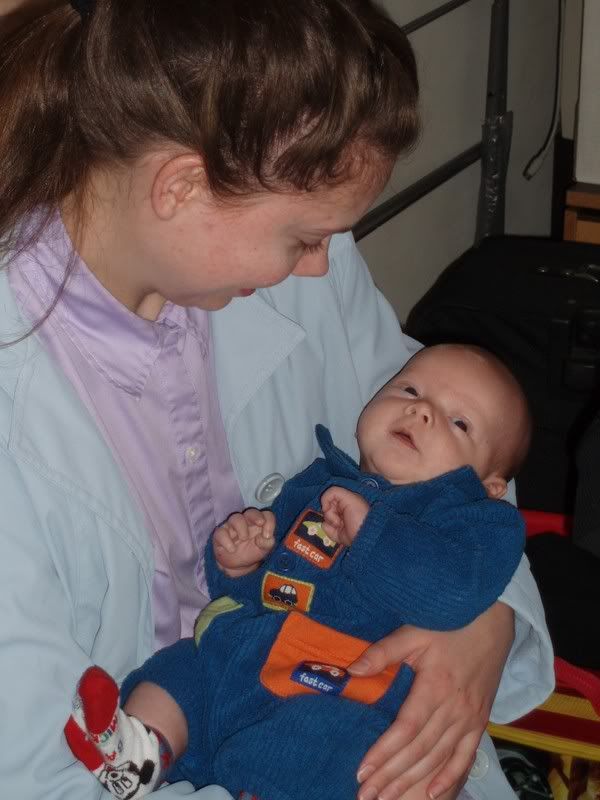 On the way back home, we went to Hunter Valley. I guess there are a bunch of world-famous wine companies there, but we just walked through the shops--everything from a shop filled with different kinds of olive oils, to gift shops, to lolly shops.
We took the back road home to try to avoid the highway jammed with everyone returning from a weekend away. However, the road was solid curves the whole two-and-a-half-hours, so especially after the long day, Chrissy was in pretty severe pain by the time we got home. My back wasn't real happy, either. ;-)
But we're back home now, writing and recovering nicely. ;-) I can't believe that in one week I'll be flying over the Pacific Ocean right now. Time has gone fast! I haven't done hardly any sign language or math studying while I was here, so I guess I better get busy, lol.