For my last night in Australia, Norm and Chrissy took me to their favorite restaurant, a military club. It was a lovely dinner with chatting and teasing, and the gentle music of a live pianist in the background.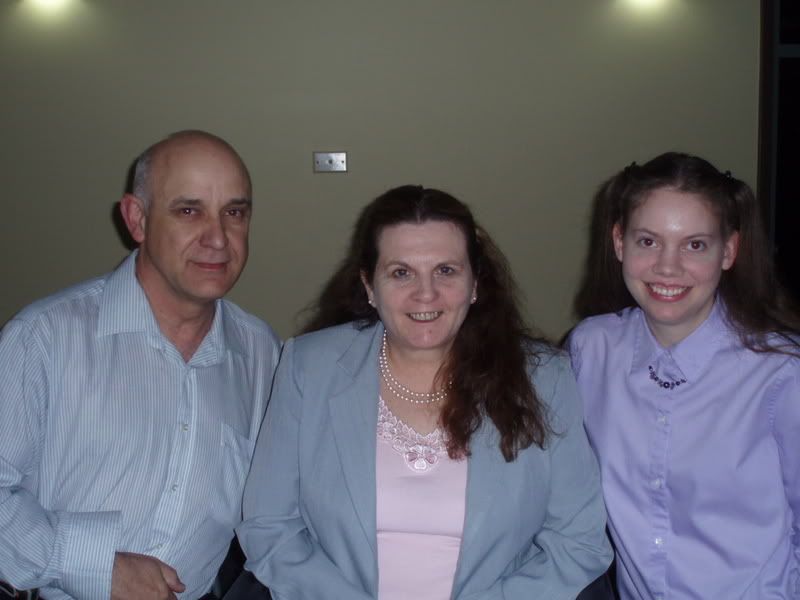 When we arrived back home, there was a small wrapped present on the front entry, addressed to me. I guessed who it was from, and couldn't hide my pleased grin as I ripped open the envelope. The card was signed by each of the ladies from the nearby church's women's Bible study. These ladies have adopted Chrissy, and now me.
The gift was a mug adorned with Numbers "May the Lord bless you and keep you…" It will be a wonderful reminder of the love and care these women extended Chrissy and I.
The morning of the flight, I did the last bit of packing, then Chrissy, Norm, and I prayed together. At the airport we checked my bag and then lingered over a hot drink. Chrissy cried when I left for the gate. (Aunty Chrissy and Uncle Norm, I'll miss you!) At least I will see them in two years, Lord willing, when they come to the US FW conference and do some sightseeing. Then a few years after that I plan to return to Australia for a Down Under FW conference.
Unlike my spacious flight to Australia, the return flight was completely full. My back problems and to the discomfort of the cramped seating area, so I only dozed now and then. As I'm writing this during my five hour California layover, I haven't had more than a few cats naps for about 24 hours. I caught another cat nap on the waiting chairs here in the airport, too. But I probably will have been awake for about 33 hours before I'm able to get substantial sleep.
One benefit to a crowded plane, at least to an outgoing person like me, is that I have seat-mates to chat with. Across the aisle on my left was a family with an adorable year old baby. All the babies on the flight were remarkably good for how long of a flight it was. My seat-mate directly next to me was an Australian who was moving to London, with a sightseeing stop-over in New York. This is his first time in the US. Five years ago he returned to Australia after living in London for five years, so he was excited to be going back and connecting with his friends again. In the window seat, another young Australian man was headed back to his home of two years in Seattle, Washington.
I've dedicated a separate post to the adventures on the plane itself. ;-) Only a few more hours now, and I'll be home!
P.S. I'm home! I was tired enough that I slept during most of the two and a half hour flight from California, but I'm still about to fall into the laptop, so g'bye for now.